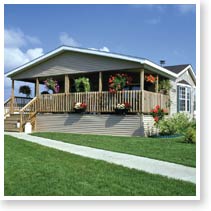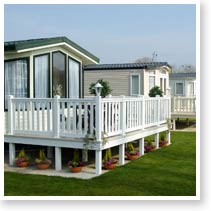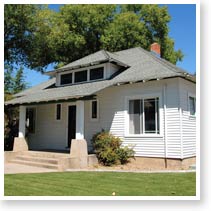 Dwelling Fire and Homeowners Information
Product Overview
Our Dwelling Fire and Specialty Homeowners programs are a solution for landlord, vacant, vacation rental, seasonal and primary homes. We offer Renters insurance for tenants of site-built homes, condominiums or apartments, and Condominium insurance for owner-occupied, landlord and vacant condos. Our broad underwriting accepts a wide range of customers, from customers or homes that may not qualify with other carriers all the way up to standard and preferred.
Tips for Using the 360Value® Replacement Cost Estimator(Opens in a new window) (PDF)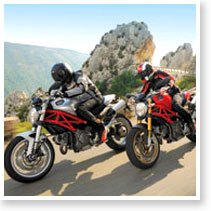 Motorcycle Information
Product Overview
The Foremost Motorcycle program offers coverage for custom or classic motorcycles, touring bikes, sport bikes, cruisers, trike conversions, imports, scooters and for low speed vehicles, such as neighborhood electric vehicles and golf carts, licensed or legally operated in Arizona, Oklahoma, South Carolina, Texas and California.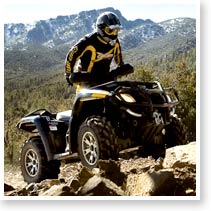 Off-Road Vehicle Information
Product Overview
Foremost has coverage available for off-road vehicles such as dirt bikes, dune buggies, golf carts, ATVs (3-, 4- and 6-wheel) and unlicensed neighborhood electric vehicles in Arizona, Texas and California.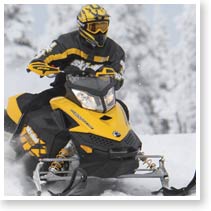 Snowmobile Information
Product Overview
Foremost offers coverage for many popular snowmobile makes and models, including both standard and high-performance sleds.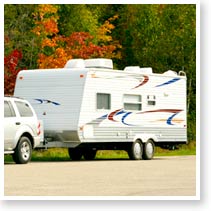 Travel Trailer Information
Product Overview
For all conventional travel trailers including camping trailers, truck-mounted trailers and fifth-wheels. Coverage also available for stationary travel trailers and utility trailers designed to haul motorcycles, ATVs and other toys or animals.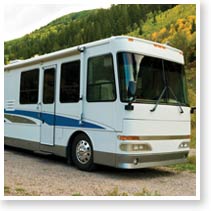 Motor Home Information
Product Overview
For Class A, B and C motor homes, and all types of personal-use RVs including luxury motor coaches and vintage motor homes. Coverage also available for motor homes used as full-time residences.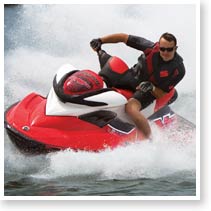 Personal Watercraft Information
Product Overview
For one, two, or four passenger machines, sit-on or stand-up models.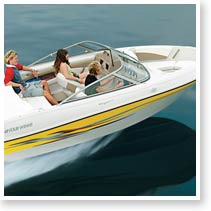 Boat Information
Product Overview
For most types of watercraft including bass boats, cruisers, fishing boats, pontoons, runabouts, sailboats, catamarans, utility boats and personal watercraft.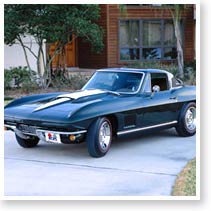 Collectible Auto Information
Product Overview
Foremost's program insures cars 25 years old and older that are considered antiques, muscle cars, and also cars considered modified, customs, exotics, kit cars and more!
J.C. Taylor (JCT) is the agency and underwriter for the Foremost collectible auto program. They provide agent service, handle commissions and contracts, billing, binding, and quoting. All policies are written on Foremost paper.
Quote Business
Online
You can quote collectible auto policies on JCTaylorBroker.com. The site provides quick quoting, electronic payment, secure e-signatures, photo and document upload capability, access to policy documents and your monthly commission statements, and more.
By Phone
Policy Service and Underwriting: 800-345-8290, fax: 610-853-0114
States available
Collectible auto insurance programs are available in all states except Hawaii. Physical damage coverage only is available in North Carolina. Special arrangements can even be made to insure vehicles on an overseas tour.
Please note that coverages and coverage amounts vary by state. All coverages may not be available in all areas.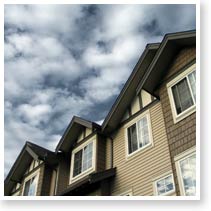 Flood Information
Product Overview
Floods are the number one natural disaster in the United States, and the least-insured peril. Just a few inches of water could cost a homeowner thousands of dollars – and yet, most people don't realize their homeowners polices won't cover flood damage.
Why not make the Foremost Choice® for these customers? Foremost® offers flood insurance through the National Flood Insurance Program.
Flood Program Benefits and Facts
Commissions: Start at 15% and can grow to 20%.
Flood Bonus: Paid annually based on flood PIF/GWP growth.
Higher homeowners retention rates: Overall rates have been 7-10 points higher with flood!
Data and information can be received via an IVANS account for Flood.
Dedicated support Mon - Fri, 8 am - 8 pm ET.
Rollover assistance.
24/7 claims reporting.
Rates for all companies are set by federal government, so it's a level playing field.
Coverage is available in all 50 states (Note: Flooding events have occurred in all 50 states and 98% of counties in the U.S.).
Coastal counties account for 39% of the total U.S. population.
Just because a home lender doesn't require flood insurance doesn't mean the dwelling isn't at risk of flooding. In most cases, it can take 30 days after purchase for a flood policy to take effect.
Customer Benefits
Coverage is available for homes or businesses.
Anyone in a participating community can purchase flood insurance.
Low-cost coverage is available for properties that are not in high-risk areas.
Coverage is available for tenants as well as property owners.
We can offer up to $250,000 of building coverage and $100,000 in personal property coverage.
Marketing Materials
Foremost Supply Source – Get marketing materials to promote the Foremost flood program by calling 800-527-3905 or by visiting the Supply Source tab.
NFIP marketing brochures – The NFIP offers a broad selection of free generic marketing materials (brochures, stuffers and information sheets). The order form for these supplies is available at: http://www.fema.gov

(Opens in a new window)

.
NFIP website – Agents.Floodsmart.gov contains information and marketing resources.
Get Started
View the Foremost flood insurance quick start guide

(Opens in a new window)

.
Log onto foremost.myflood.com to obtain a quote, submit applications and learn more about flood insurance.

Note: To obtain a User ID, please click the "Create Login with PIN" link on the Foremost Floodpro home page. If you have not previously received a PIN, call Agency Services at 866-796-7582 to have one provided to you.
Learn More About Flood Insurance
Foremost.myflood.com

(Opens in a new window)

(obtain quotes, submit applications and learn more about Flood insurance)
Foremost Flood Processing Center: 800-260-9270 (policy service, underwriting and claims)
Foremost Flood Marketing Department: 818-876-3474
Some Flood Facts from Fema.gov, noaa.gov, and floodsmart.gov – 2020. Not all products, coverages and discounts are available in all areas. Foremost Flood insurance policies are underwritten by the National Flood Insurance Program (NFIP), a sub-agency within the Federal Emergency Management Agency (FEMA).